Testimonies
Stories from happy people 🙂
"Great Christian school, small classes, and attentive teachers. My son has grown spiritually and academically. At first he did not want to go, now he can't wait to go back after summer break. He scored very well on achievement tests which supports academic soundness. Wish I could have gone to a school of this kind.

Parent

Greatschools.org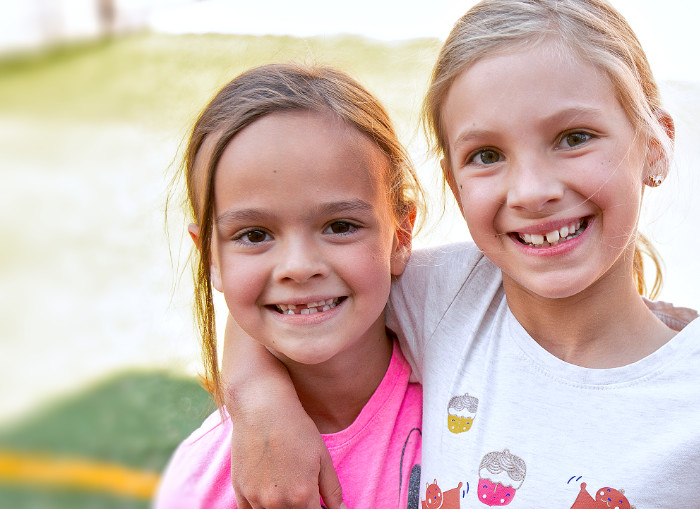 "Before I came to The University School I didn't really go outside let alone enjoy it, but when I came and joined the adventure program it completely changed my view of the world.

Levi

Class of 2021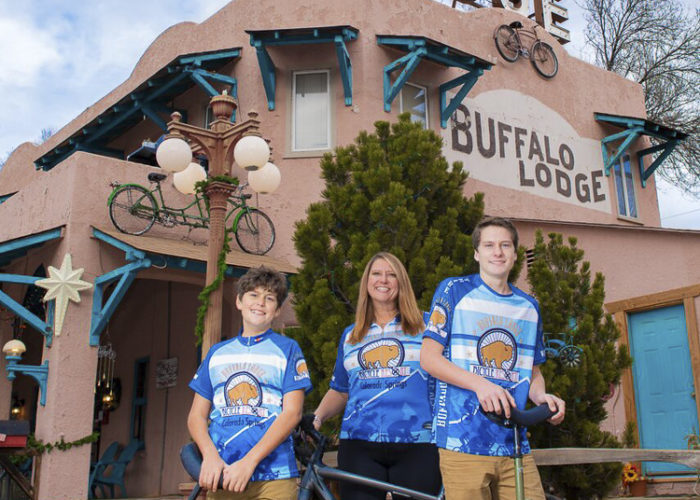 "The decision to send our kids to the University School was one of the single most important decisions we made in their lives. It is a transformative school and program with opportunities unparalleled by any other school we've encountered. Our kids are growing into strong, confident young leaders, on fire for God and ready to take on the world."

Torie

Parent of two students
We came from a great public school but felt like there had to be a better option in which our kids could thrive as human beings. The public school experience felt robotic. Standardized. Empty. University School brought meaning back into my kids lives. It's a place like no other where everyone is loved and accepted and character is the first priority, not just grades or sports performance. There is a much more well-rounded approach to educating kids, not to just pass a test but to make good choices, live for a bigger purpose, and challenge themselves to do things they might not normally do. The small environment allows kids to stay engaged and interested in what's being taught as well as in the kids around them. My children went from sitting in the back of the room in public school trying to maintain anonymity to fully participating and even leading discussions at University School. One of the first things my daughter said after about a week at the school was how amazing it was that there were no 'groups' of kids such as the jocks or nerds or goths. Everyone just intermingled with everyone else. She said it is such a beautiful thing. Another unique aspect of the school is the creativity of the staff. There are several fun games or battle royals that are played during lunch or throughout the school days. And if you haven't heard, the graduating class of 2020 got to zip line to receive their diploma. The leadership of the school works hard to align themselves with God's will in order to maintain an environment that brings Him glory. In my opinion, there's no other place I'd rather have my kids. With a mission to ignite a passion for Jesus, I believe there's no greater goal we should have for our children before they move on to adulthood. 
Parent

Greatschools.org

"This is our third year at this school and I cannot say enough good things about it. Very loving, very nurturing, very structured. I have seen zero bullying, even with kids who are different - kids who would get severely bullied in the public systems. I love this place and recommend it for everyone."
Parent

Greatschools.org

"Both of our children went to this school all four years of high school, and received excellent preparation for college. Our daughter just received her Bachelor's degree with highest honors from a large state university, and our son is excelling in his college engineering classes. The university model teaches invaluable time management skills, the Adventure program provides a wealth of leadership training, and the caring teachers and students foster an environment of compassion and service to others. This school may not be the answer for everyone, but it was THE answer for our kids."
Student

Greatschools.org

"I am a current student at USCO and have been attending since 2007 and wouldn't change any of it. This school has changed me and brought me closer to God and the reality of His love and grace towards you. Students that attend this school are accepting and always fun to be around, the staff is amazing and are always free to help and talk with you. This school exudes Christian beliefs and principles, and Christ is always the center of our studies and chapels. Teachers are always willing to help you if you need any help with homework or understanding topics that where discussed in class."
Parent

Greatschools.org

"This has been my kids favorite school of all time. There are godly men and women and teachers who love God and promote each kids faith. Its a school that loves people and adventure and encourages strong faith to tackle the outside world!"
Parent

Greatschools.org

"Love this school! My son has been attending this school the last six years and he loves it! How many high school students do you know that love going to school? That is amazing in itself. He is challenged academically and spiritually in his classes as well as in the adventure class. He has scored very well in achievement tests each year which I do credit, in part, the excellent teachers. While it is a small school it has given hugely to the community and other organizations world-wide. We are so blessed to be part of this family."
It's time to make an impact. Let's ignite a passion for Jesus.